How To Set Up & Use RankCaddy
We want you to get the most out of your RankCaddy subscription and start seeing results as quickly as possible. In this guide, we run through the basics of setting up your projects and understanding the features of RankCaddy.
Use the links to navigate to the video you need.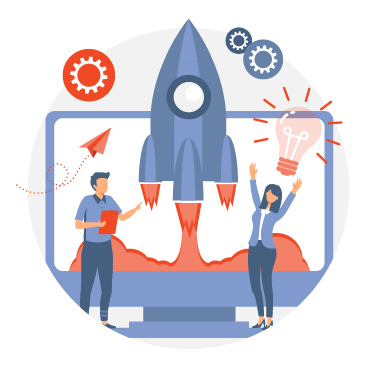 Project Setup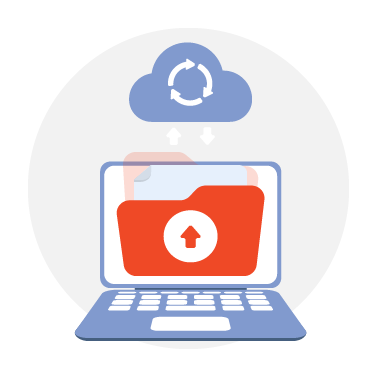 Importing Historical Data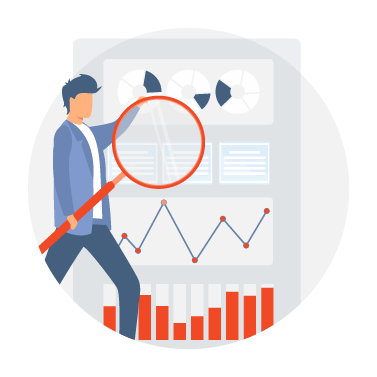 Understanding Project Metrics
The Project Graph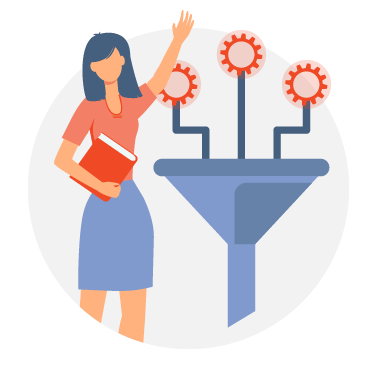 Explaining Project Filters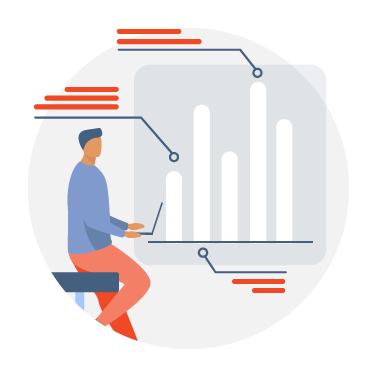 Exploring the Ranking Table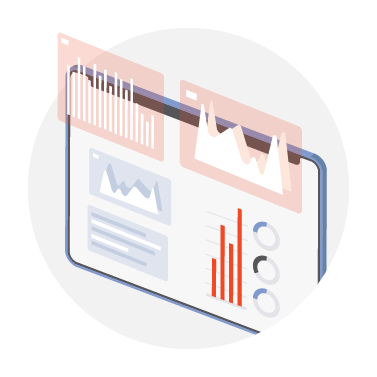 Getting Into the Data Dive Tabs & Filters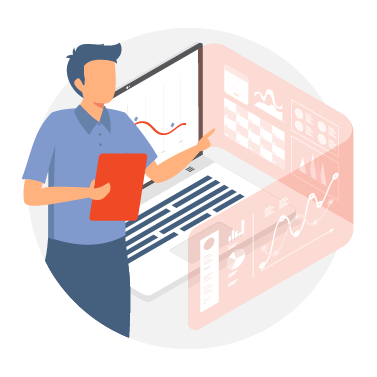 Understanding Data Dive Tables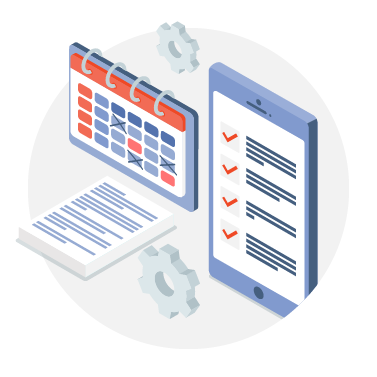 Adding Tasks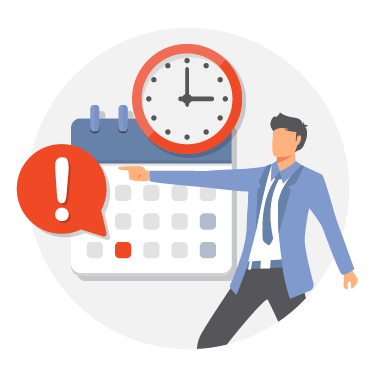 Setting Up Alerts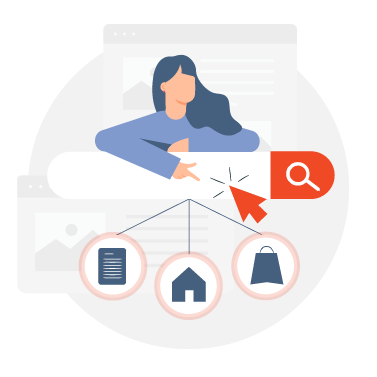 Content & Keywords
Project Setup
Let's get you started with RankCaddy!
Project Screen > Add New Project > Add Name & URL
Choose Search Type and Device
Choose Location

Choose City and Street if required

Leave frequency as daily (recommended)
Paste list of keywords or upload CSV (skip this step if you want to import historical keyword ranking data later)
Connect GA and GSC accounts for the data dive feature
It may take a while to populate
Import CSV
We know you don't want to lose your old keyword ranking data, so we make it super simple to import your historical ranking data into RankCaddy. Pick up right where you left off!
Note – importing historical ranking data is only possible if you didn't set keywords during the set up phase
Click 'CSV Imports'

Ensure your formatting is correct, with columns for Date (dd/mm/yyyy), Keyword, Ranking, and URL

Select the file and click 'Import a New CSV'
Check the Columns are correctly assigned:

Keyword Column – Keyword
Position Column – Ranking
Date – Date
URL – URL

Click 'Import Data'
Project Metrics
We'll take you through the key metrics you need to know to get the most from RankCaddy.
The 'Keywords' figure shows us how many keywords you are tracking

We can further see how many keywords are in the top 3, top 10 and top 50
An orange line shows that keywords are improving their positions, and a blue line shows they are declining.

'Average Rank' tells us the average ranking position of all the keywords you are tracking
'Caddy Score' is similar to the 'Average Rank' score, but it factors search volumes into the score.

For example, a keyword that drops from position 1 to position 10, with a search volume of 100, will have a smaller impact on this Caddy Score, than if the same keyword had a search volume of 100,000.
Caddy Score is a much better indicator of real-world performance.

Clicking 'Show More Stats' will provide a more granular picture of keyword performance and is great for identifying low hanging fruit and quick wins!
By default, the data is set to display Daily, but it can be changed to Weekly or Monthly.
Project Graph Overview
Learn about the Project Graph within your RankCaddy dashboard. We take a look at some of the flexible options such as changing the graph to only show data for a chosen tag/category.
The blue line shows Average Rank, while the orange line shows your Caddy Score
Above the graph, you can set your date range, change the frequency of data points such as weekly and monthly, and we can change the range of the Caddy Score.

By default, this is set at 1-100 but can also be changed to 1-10, 1-20, or 1-50.

The 'Tags' dropdown allows you to filter by different tags you've set up – we'll cover this in a later video!
Project Filters Area
Learn about the flexible filter options available within your RankCaddy project. Find quick win SEO opportunities, page conflict issues and more.
Scroll down to the 'Keywords' table

The 'Show/Hide Table Headings' button allows you to see only the data you want.

'Search Keywords' allows you to search for keywords containing a specific word or words.
'Search URL' allows you to see the keyword data by URL
The 'Opportunities' dropdown highlights opportunities to explore further to improve performance.

The Featured Snippets functionality is a new addition that allows you to see which keywords are returning Featured Snippets.
If the icon is bolded, it means you currently have that snippet, if it is greyed out, it represents an opportunity to try and steal it.

You can filter by ranking positions from and to, for example, by only showing keywords that rank in positions 11-15.
The 'Conflicts Only' function allows you to see and investigate page conflict issues to resolve.
'Features' allows you to see which SERP features you have (bolded) and those you don't (greyed out)
Filtering by 'Tags' allows you to see data for your custom tags
Ranking Table
Now we get into the meaty stuff, this section shows you your ranking data by keyword including ranking, search volume, the URL, SERP features, and more.
The 'Best' ranking column shows you the highest position you have achieved for this keyword since you started tracking. The 'First' column, shows you the initial ranking position for this keyword when we first started tracking.
Clicking 'view' within the SERP column, shows you the SERPs as Google display them, allowing you to see what your competitors are doing
Click on a keyword to see an overlay of that keyword's performance over time.

You can filter and change the date range to display the data as you wish
You can also add additional keywords to compare multiple keywords at once

In the main view, clicking the checkbox on multiple keywords will offer additional options such as creating a bulk graph, adding alerts, adding tags, pausing keywords, and more
Data Dive Tabs & Filters
Let's introduce you to RankCaddy's Data Dive feature and cover the top tabs and filter/pre-set filter options to really make the most of your data!
The tabs along the top of the page allow you to switch the view to 'By URL' or 'By Keyword'

You can also see your connected Google Accounts here.

The 'Preset Filters' section shows you some of the most common filters RankCaddy users need.

For example, clicking 'High Impressions/Low CTR' shows you those pages or keywords that are appearing in the SERPS, but for whatever reason are not getting the clicks you'd expect.

Don't worry – we also provide a little bit of advice to get the most out of each pre-set filter.

The 'Add New Filter' button allows you to create your own, to see exactly the data and the insight you need for your project

As Data Dive combines data from GA and GSC, you'll see filters for both to give you the most flexibility in how you analyse your data
Hit 'Save Filter' to use it again, and you can also set your filters to be available across multiple projects – great for agencies with lots of clients.

Brand filters allow you include/exclude your branded keywords to make data analysis easier. Simply click the 'Add Brand Filters' button to input your brand variations.
Data Dive Tables
Let's take a deeper look at RankCaddy's Data Dive feature and how to make use of the table and accompanying features.
Scrolling down past the preset filters, you'll see the 'Show/Hide Table Headings' settings. In this section, we can combine GA and GSC data into the same table to make analysis easier and more valuable.
Click on the binoculars icon to see more information about a specific URL, such as additional keywords and associated data.

In this view, you can add or remove filters.
You can also identify keywords you are and aren't ranking for, and add those to your tracking that you think are important.
Click 'Run Report' to identify opportunities to improve for a given term. For example, you can see if the keyword is used in the Title Tag, Meta Description, Header Tags or within the body copy.

If you identify additional keywords that may be useful in the future, click on the 'Investigate' button to add a task – more on that in the next video!
Adding Tasks
We know how busy and stressful a job can be, and it's easy to miss opportunities or forget to investigate them. In this video, we talk you through adding tasks to RankCaddy.
First, you can filter your tasks by name and by status to keep track of your to-do list
Let's add a task! Head back over to the Data Dive tab.
Choose the page you want to investigate and click the binoculars to see additional opportunities
Identify the keyword(s) and click 'Investigate'
Give your task a name and a description.
Click 'Add' to save the task
Head back to the 'Investigate' tab and your newly created task will be in the list.
Alerts
Keep on top of the things that matter. Act on opportunities or jump on issues quickly with RankCaddy's alerts. However, they're not your bog-standard, templated alerts. Set up ultra-flexible alerts to be informed about the ranking changes that matter to you. Let's get started.
Navigate to the 'Alerts' tab and click 'Add New Alert'.
Choose which keywords you want to be alerted about, set the frequency of your alerts to daily, weekly or monthly, and then specify who receives them.
Under 'Rules' set the conditions that you want to trigger the alert such as keyword movements.
You can add multiple rules to the same alert, but you'll only receive one email per project – we don't want to spam your inbox!
Save your alert.
Content & Keywords
RankCaddy's Content & Keywords feature helps you find tons of content ideas to improve your organic traffic and grow your offering.
Input your seed keyword and set your country.
Use the options across the top to filter the keywords by type such as Question, PAA, Supporting Content Ideas, and more

Click 'Export Current' to export only the tabs you've selected
Click 'Export All' to export the entire list
You can untick options to remove them from either export

The keywords are ordered by search volume by default
The People Also Ask, Auto-suggest and Supporting Content Ideas require additional credits to run

You can click 'Get an Email When It's Done' to be alerted when the crawl is complete

The 'To Improve' section links the keyword to a relevant project, and compares your GSC data with the chosen keyword, and surfaces keywords you're already ranking for but can be improved
The 'People Also Ask' feature takes data from Google up to 4 levels deep

You can hide keywords that are irrelevant if required
Click the magnifying glass to explore a keyword further

The 'Auto-Suggest' feature shows all the variations of Google's Auto-suggest for your given keyword
Supporting Content Ideas looks at the top-performing sites for your seed keyword and displays all of the related pages for that keyword.

This supporting content is great for mining ideas for your own site

Click 'Export All' to get all the data, separated into different tabs.
You Should Be All Set!
You should now be set up and ready to start getting the best out of RankCaddy. However, if you need any further advice or encounter any issues, don't hesitate to Contact Us at [email protected].
If you're not yet a RankCaddy customer, book a demo today or start a free trial.