In late August 2022, Google announced they would begin rolling out what they called the Helpful Content update. They described it as "part of a broader effort to ensure people see more original, helpful content written by people, for people, in search results."
But what does this mean for content creators, site managers, and SEOs? In this blog post, we're going to run through what the helpful content update is, how it may affect the way you create and publish content in the future, and we'll answer some common questions.
So let's start with the basics…
What is the Helpful Content Update?
In short, Google's Helpful Content Update aims to ensure that content that is useful, valuable, and provides an excellent user experience will perform best in Organic Search.
The update began rolling out on 25th of August 2022, and finished on the 9th of September. As far as we know, it was limited to English language content initially but will expand to other languages in time. It's a sitewide algorithm but currently doesn't appear to be a core update.
It's aimed at content Google deems was created to rank in search engines rather than provide value for users. It forms part of Google's long-standing Webmaster Guidelines which, from a content and quality perspective, haven't changed much in years:
Make pages primarily for users, not for search engines.
Don't deceive your users.
Avoid tricks intended to improve search engine rankings. A good rule of thumb is whether you'd feel comfortable explaining what you've done to a website that competes with you, or to a Google employee. Another useful test is to ask, "Does this help my users? Would I do this if search engines didn't exist?"
Think about what makes your website unique, valuable, or engaging. Make your website stand out from others in your field.
If you're already doing the above well, you'll likely have nothing to worry about. You may have even seen some performance improvements, given that the update has already rolled out. So far, it seems the update has not caused major impacts.
As always, if you feel you have been affected, don't make wholesale changes to your site straight away. Take some time to allow SERP fluctuation to die down, analyse any performance drops, hypothesise what may be the cause, and then test this hypothesis by making changes and measuring the results. The last thing you want to do is make blind changes that only make the problem worse.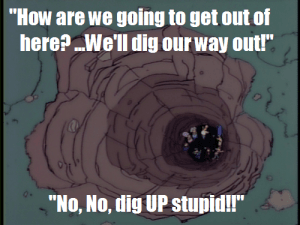 So, what does this mean in practice?
What makes content 'helpful' according to Google?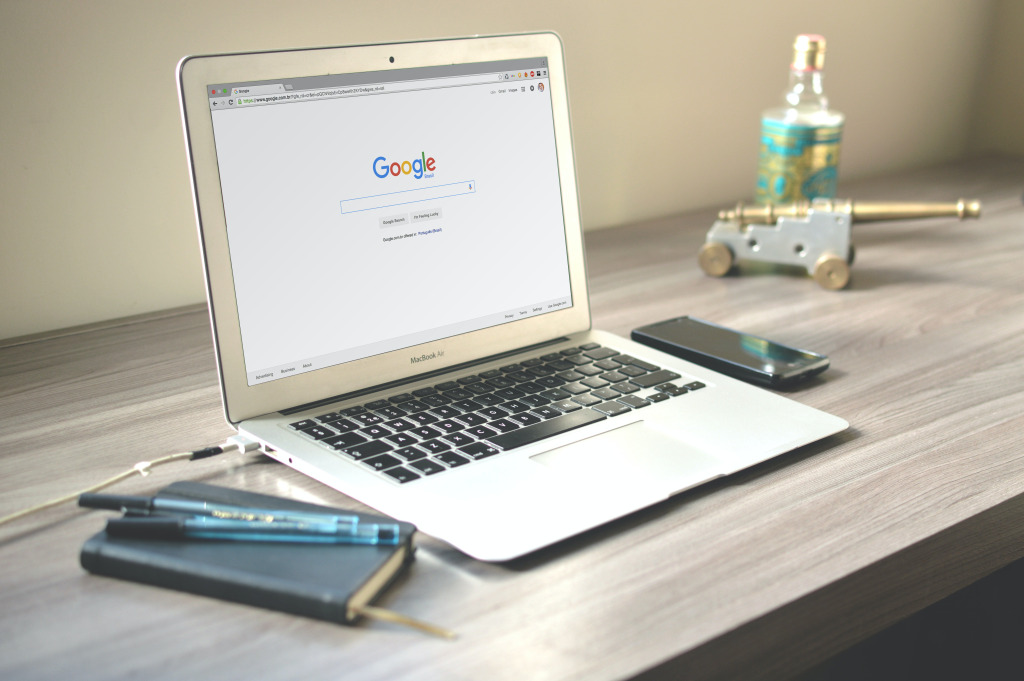 If you're creating new content or wondering how to improve existing content with the update in mind, ask yourself the following questions. If you can answer yes to most or all of them, then the chances are that your users will have a good experience and it will be considered 'helpful content':
Does your content appeal to a relevant existing or intended audience?
Is it clear to the user that you have demonstrable first-hand experience and expertise in the subject area?
Does the content support your site's overall niche, messaging and focus?
Does your content allow the user to effectively learn about a subject and achieve their goal?
Is it of high quality and written for people first?
Does the page load quickly, with correct formatting, and no accessibility issues?
Let's explore this further.
When we talk about appealing to your target audience, we mean creating content that a user (and by extension, Google) would expect to find on your site. Nobody can be an expert in every field, and in real life, you probably wouldn't go to your dentist for advice about cooking the perfect steak. The same is true for your website.
If you're a business that sells furniture, a user would expect you to create content in that niche such as furniture guides. It's also completely reasonable to create peripheral content that's still relevant and useful. For example, if I'm looking to buy an oak bookcase, I may also want to find information about which styles of flooring or which coloured walls it would look good with.
However, I wouldn't expect your site to feature content about gardening, for example. Not only is it out of place, I have no reason to trust you as you're not an expert in the area. With little use to a user, it also appears to Google that you've only created that content to rank in search. What's more, creating content that seems irrelevant or untrustworthy to a user will harm their experience, making them have to work to find the information they do want that enables them to complete their goals.
How to create people-first, helpful content
We've already touched upon sticking to your niche with helpful content, but to create truly great, valuable content, there are other areas to consider.
E.A.T
Expertise, Authoritativeness, Trustworthiness.
Traditionally, these principles were mostly applied to YMYL (Your Money or Your Life) content, that is, content that, if it were to provide incorrect information, could cause harm to people's lives, finances, safety or health.
However, it's a standard we recommend applying to your whole site. After all, these are all signifiers of high-quality content, and both users and search engines value it; why wouldn't you?
We recommend that every page has a purpose. What benefit do you want your user to glean from the page? What action do you want them to take? By ensuring that every page has a purpose, you'll then be in a better position to demonstrate your expertise, authoritativeness, and trustworthiness.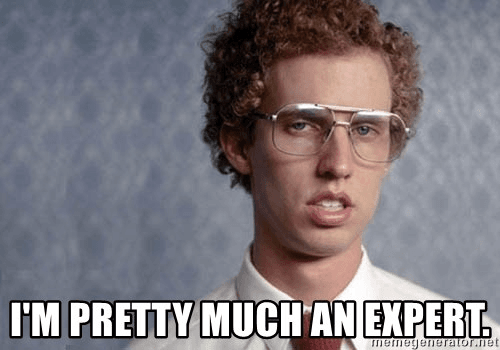 Don't be afraid to be explicit about your experience and expertise within a field. To use our previous example, if you've been making furniture for 20+ years, say so. An excellent way to back this up further is to use your own images and/or videos within your content rather than relying on commercial or stock photos.
Fulfil the purpose
Especially true for informational content, and going back to the point around purpose, any content on your site must answer a user's question or enable them to complete their goal(s).
When creating or planning content, ask yourself "What will it teach the user? What will it help them achieve?" With this goal in mind, the process of content creation will be simpler, and you'll end up with something of genuine value.
When you've finished, read through what you've created and try to answer the above questions. If you're satisfied you have, the chances are you've written helpful content. Finally, Google recommends these final checks:
Are you mainly summarizing what others have to say without adding much value?
Does your content leave readers feeling like they need to search again to get better information from other sources?
Are you writing to a particular word count because you've heard or read that Google has a preferred word count? (No, we don't).
Adding FAQs, especially to landing or hub pages, can be a great way to add value to existing content. You know your customers and industry better than anyone else and will have unique insight into the queries or problems that people face. By answering their questions, you have, by definition, provided a good experience.
User Experience
User experience is just as important as the substance of the content itself. At a fundamental level, the page should load quickly and be formatted correctly for all devices. We also recommend having optimised images and/or videos, links to relevant additional content or other sections of the site, and should pass the Core Web Vitals assessment.
But beyond that, you need to provide an experience that is enjoyable and valuable for your users. For example, if you're reviewing a product, a user would expect to see images or videos of the product in action in the real world. They may also expect to see reviews and social proof from other customers. For a piece of software, a screen recording of you running through the main features would be essential.
If you're creating content that discusses how to put up a shelf, a user would expect to see a list of tools they'll need, as well as step-by-step images and videos to supplement the text content and guide the user. Don't be this guy: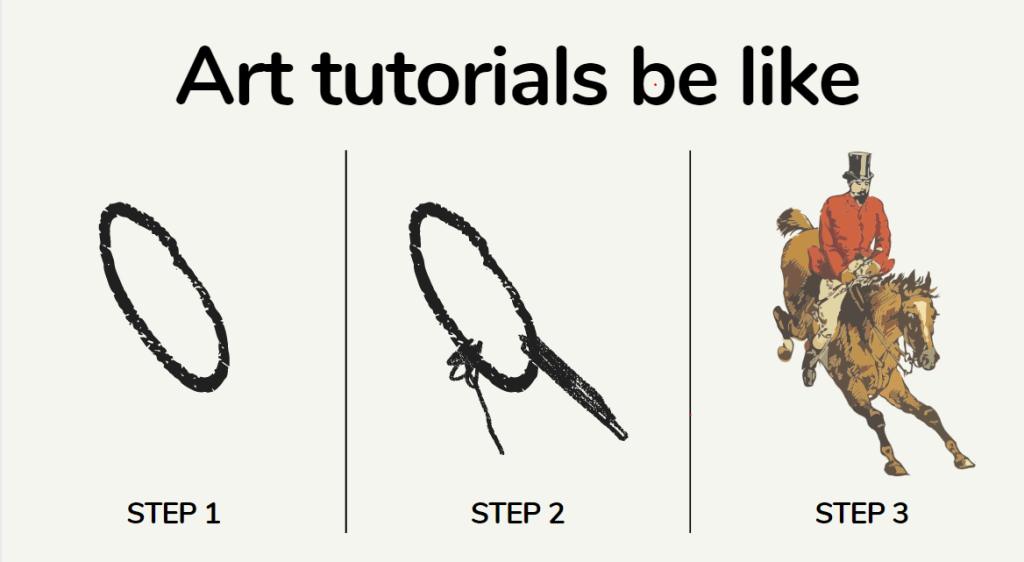 If you're creating a long piece of content, consider offering in-page navigation to allow users to quickly find the info that's relevant to them.
How not to create helpful content
We've looked at do's, now let's do the don'ts. Although not an exhaustive list, avoiding some of the common pitfalls will go a long way. Remember, the Helpful Content Update is sitewide, so it's in your interest to not have any low-quality content at all.
Don't automate your content. Although AI-generated content has improved in recent years, it's still a big no-no if you want to create genuinely useful and helpful content. Search engines and users can still often tell.
Don't create content purely because there's search volume. While it may be tempting to try and capture seasonal or generic search traffic, you're unlikely to rank for it, and it may harm your site overall.
Don't write to a specific word count. Many people wrongly believe that search engines value content of a specific length for a given topic, and it's simply not true. Quality is always better than quantity. If a piece of content needs to be 4000+ words to get your message across, that is absolutely fine, but don't fill.
Don't focus on speculative content. It may be the case that speculative content may be negatively impacted by the Helpful Content Update. Offering expert opinion and insight on current events is absolutely fine and can provide real value. However, creating content that speculates on the release date of a computer game that hasn't been announced may be penalised.Google itself confirms this: "Does your content promise to answer a question that actually has no answer, such as suggesting there's a release date for a product, movie, or TV show when one isn't confirmed?"
In summary…
As it stands, the Helpful Content Update is not a major event in itself, but it signals that Google continues to place more value on high-quality, useful content that focuses on the user.
It's a journey that started with the Panda Update in 2011, and we expect it will be further developed over the coming years. As with the first update, if you're following Google's guidelines and creating people-first content to be proud of, you are unlikely to be adversely affected.
We recommend periodically reviewing the content on your site and asking yourself the questions we've run over today. If you can improve it, do it. The world of SEO doesn't stay the same, and neither should your content.